Copyright © Schurrtop Angus & Charolais / Ryan Schurr. All Rights Reserved
Schurrtop Genetics Will Offer Extra Profitability. Why?
GENERATIONS UPON GENERATIONS
• 50+ years of performance testing bred into the cow herd
• Over 35 years of ultrasound carcass testing bred in.
• 45+ years of carcass testing bred in.
• Over 30 years of feed efficiency testing bred in.
• 45+ years of artificial insemination to breeds best.

• We have feeding and harvesting customer cattle and our non replacement progeny for years. Our breeding decisions are greatly influenced by the performance data and carcass prices we receive.
• We test our cattle against many other breeds & breeders at the Beef Empire Days & previously at the Great Western Beef Expo for gain, feed efficiency, pay weight, carcass merit and profitability. Our cattle are consistently at the top.
• We feed both our own and bull customers cattle and sell the majority of them on a value based grid to prove Schurrtop genetics excel from birth to the rail .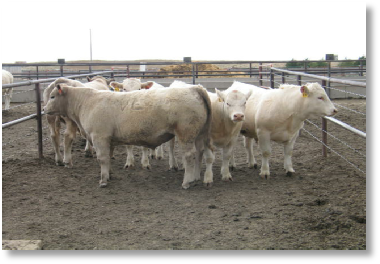 • The mother of every bull is sound uddered, structurally correct, productive, maintenance & problem free. They work for us.
• Zero tolerance for time consuming management problems like poor udders, bad dispositions, ect.
• We have tested for better feed efficiency at home and previously at the Great Western Beef Expo for over 35 years. It is not so much the feed that the cattle eat, it is what they do with it, and the composition of the carcass.
• The pedigrees are stacked with similar phenotype cattle for extra bred-in consistency.
• You are not just getting at bull...You are getting a program!
• The same people that sell the bulls also calve, feed, breed, manage & care for the cattle everyday.
• We are a family operation in business to make our customers money.
•We wont sell a bull that we wouldn't want to keep replacements from of feed his progeny.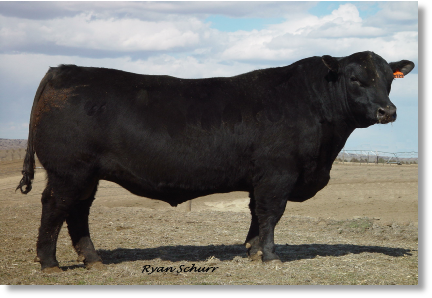 • The sires we use in our program have to be good, not just popular. We have to believe in what we are doing.
• We start by selecting the right bull then add the pedigree and numbers.
• The majority of our sires have been RFI tested and have finished at or near the top of their contemporary group for less intake and more gain.
• To make our customers more money with less labor and stress for them.
• To produce an end product that is efficient, consistent and highly desirable for the consumer.